Thank you so much for supporting me on this journey! Without your love, prayers, and support, I would absolutely not be here. Know that I'm thinking of you this Christmas.
Being in Bethlehem during the Christmas season has been both awe-inspiring and incredibly upsetting.
Here are some images that are present in or reflective of Bethlehem this Christmas.
Bethlehem Checkpoint
Star Street
Desmond Tutu Quote
Manger Square/The Church of the Nativity
If Mary & Joseph had wanted to come to Bethlehem today...
Christmas Tree in Nativity Square
Peace Graffiti
Christmas in Nativity Square
Santa vs. Israeli Soldiers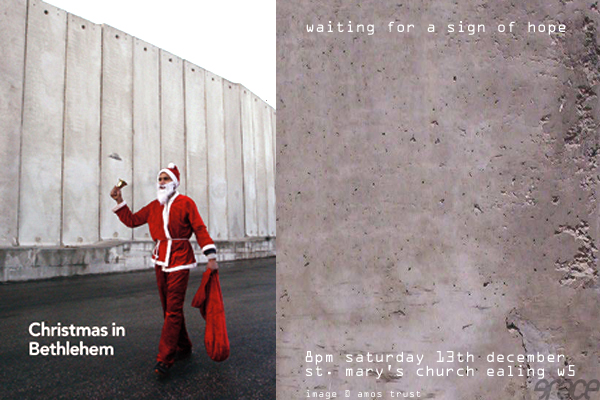 Santa at the Wall
The Manger in front of the Watchtower
Right in front of the Bethlehem Checkpoint
I hope that you have a very Merry Christmas, and a totally restful break from work/school/normal life.